Decorative Concrete Floors in Los Angeles CA
Top Epoxy FLooring
Serving residential, commercial and industrial properties
(818) 945-0915
Contact us
lServing Los Angeles, Ventura and Orange Counties
Epoxy flooring in Los Angeles California
Specialize in the epoxy coating, and decorative concrete floors
Top Epoxy Flooring in Los Angeles CA offers you numerous benefits that make it one of the most preferred flooring solutions for many home and business owners. Applying epoxy on your garage floor, kitchen, living room or commercial or industrial flooring, it will have protective coating shielding it from the damage of daily wear and tear. You can keep your flooring looking great and keep the concrete from degrading over time. Also, epoxy and our other flooring solutions have the benefits of chemical and stain resistance. It becomes a durable floor ensuring the luster and beauty of the floors remain for long.
Why Choose

Us

?
Here are some points to consider: 
Free Estimate
Get instant online estimate using our contact form option, or just ask for an on-site estimate.
Fast Installation
Our professional team can handle most projects to be installed in just one day.
Competitive
We offer direct manufacturer prices while still keeping the best quality coating products and services.
Local Owned
Southen-California based company operated by local business owners.
Lifetime Warranty
Our garage epoxy coating products backed by a manufacturer lifetime warranty.
Our process
ONE DAY INSTALLATION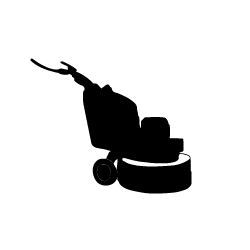 Grinding
Diamond grinding preparation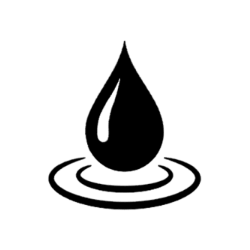 MVB Basecoats
100% solid Vapor barrier epoxy basecoats/primers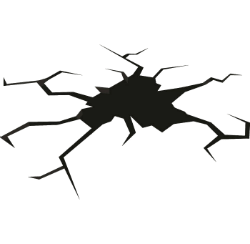 Crack Repair
Cracks, divots repair and joints filling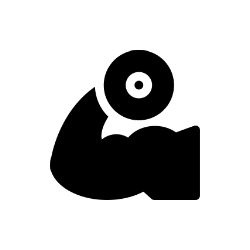 4X Stronger
Polyaspartic and  Urethane topcoats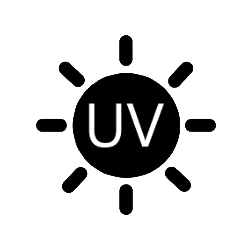 UV Stable
UV stable and abrasion resistance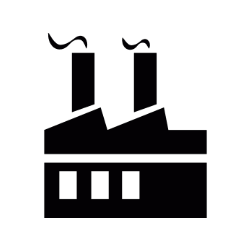 Industrial Grade
Industrial grade epoxy/Polyaspartic products
25 years experience
jobs we can handle:
contact us today for free estimate
explore our
Flooring type's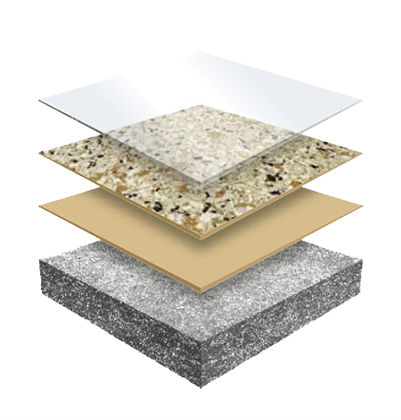 Flakes System
The most common floor system
One day installation process

Granite and terrazzo look

Large color options

Available in four different flake sizes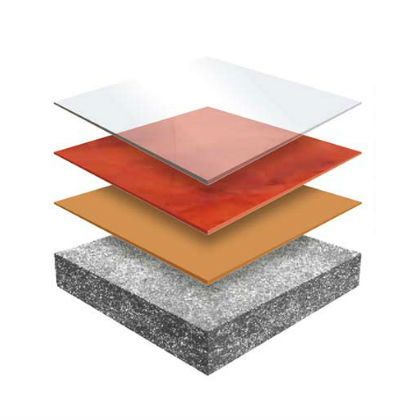 Metallic Epoxy System
Stylish 3D marbleized floor look

Unlimited designs options

A high-build epoxy floor system

2-3 days installation process

Available in matte and high-gloss finish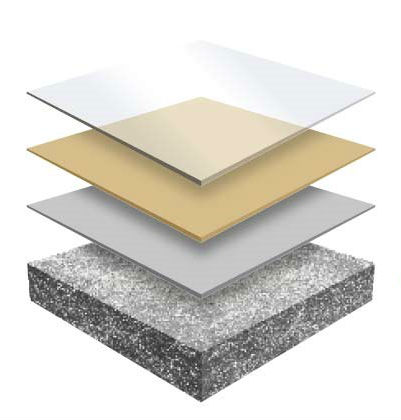 Solid Color System
Smooth and clean look
1-2 days installation process

Custom color-matching

Additional topcoat option

Available in non-slip, matte and high gloss finish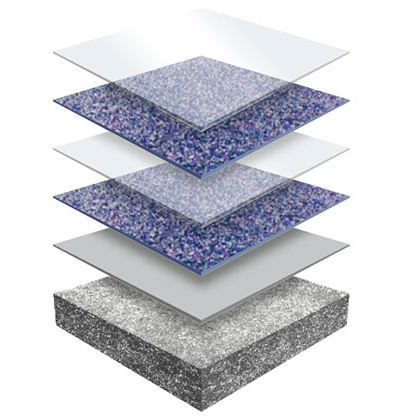 Quartz Coating System
The most durable

 floor system
Good for Indoor and outdoor

UV stability & 

Anti-slip texture

2-3 days installation process

The best chemical and abrasion resistance coating

Residential Flooring
Garage floor coating
Living room epoxy floors
Balcony coating
Deck waterproofing
Kitchen epoxy flooring

Commercial Flooring
Retails space flooring
Office flooring
Restaurant flooring
Hotel flooring
School flooring

Industrial Flooring
Manufacturing flooring
Warehouse flooring
Showroom flooring
Mechanic shop flooring
Terminals flooring

Government Flooring
Police / Fire station flooring
City hall flooring
Courthouse flooring
Embassy flooring
Post office flooring

Medical Flooring
Hospital flooring
Laboratory flooring
Greenhouse flooring
Pharmacy flooring
Cannabis farm flooring

specialty facilities
School flooring
Military spaces flooring
Airport hangars flooring
Museum flooring
Train station flooring
FREE onsite Estimate

5 stars rated company
Get it done right the first time…
arrived on time, explained every step of the process, kept my garage and surrounding area clean during entire process. would highly recommend them for your epoxy flooring needs.
What a makeover my garage has gone through. Thanks for top epoxy Flooring I now can use my garage and utilize all the space it offers me. These guys transformed my garage from the old park your car old standard to the new everything organized in top shape modern style. I don't even know if I can call a garage no more, it's more like my hobby area. Anyhow great work by a professional service.
These guys did an excellent job. Indeed a solid flooring,our living room floor is shiny. They're so knowledgeable about the finishing. We're satisfied with the service. Thanks
Alexander T.
16:31 30 Jul 19
They did a great job and both associates were very nice and answered all my questions. They are hard workers and they are dedicated in doing a great job. I couldn't be happier with the results.
We had a great experience!! Everything was completed on schedule and to my satisfaction. The crew worked efficiently and was communicative and clean during their work.
Excellent, its hard to find a company like this who is really dedicated to the work they do. Emil was always prompt, honest, and very friendly. He made you feel like you've known him for a long time. I now know who to go to whenever I need ANY kind of work done on my home or the rental properties I own.
Stephanie T.
00:11 13 Jan 22
I recently moved into an older home and needed some serious remodeling done, so I called, scheduled an appointment and spoke to a professional epoxy installer. They quickly got to it and I had a new floor in my kitchen in a blink of an eye.
They did everything they said they would. You can't ask for any more than that. My garage floor looks just like l had expected. Very professional outfit. You won't be disappointed in the least by hiring them!!
Journey B.
03:49 06 Oct 21
I hired this contractor immediately. Showed up early for our appointment. Gave great advice and also gave us a great price quote. Was also willing to take on extra work at apartment and has made follow up visits. Very professional and HIGHLY recommended!
The actual work performed was an extensive repair of my two-car garage floor, which consisted of a 100 percent solids pigmented epoxy, followed by a hybrid blend coating of decorative chips and top-coated with polyaspartic polyurea. My garage floor is now beautiful and durable and a 180 degree improvement from how it looked before--which was pretty awful. I would definitely recommend them.
We'll definitely use them again. We booked an arrangement where he came over and estimated our floors. He hit us up that day with a gauge. The gauge was reasonable and sensible. The covering we chose was a dazzling medium darker. The ideal shading for our home and exactly what we needed. It is delightful.
Great! The crew turned a dungeon into a showplace. The price was very fair and the floor looks amazing!!
Frankie W.
06:18 23 Jan 22
When you meet good people they deserve to be recommended! I had a great experience with the company and I will tell to everyone, if you need this type of services, use this company with no worries!
Krishna H.
23:48 11 Apr 19
Excellent Service and Quality! The guy really knows what he is doing and loves his craft. He takes pride in his work. He and his co-worker had a great rhythm which is required when working with fast-setting epoxy and materials! He gave me a great deal; but more importantly described the process in detail and stayed true to his word
I would highly recommend using Top Epoxy Flooring company to anyone with high expectations. Our personal experience included punctuality, cleanliness, responsiveness and a dedicated work crew. They spent the majority of the first day prepping (which was a key factor to the finished product). My 1954 era garage floor had cracks and multiple paint colors that needed that extra attention requiring a two day process.Thanks again Top Epoxy Flooring!
Srinivas R.
18:48 05 Dec 21
Very reasonable prices and a very nice team to work with! They turned a really ugly concrete floor into an amazing work of art! I was not sure how this would look, but how it turned out exceeded my expectations! Once again, thank you and I will definitely recommend them to anyone! Very professional and prompt at getting back to you-and during the work! Again, thank you very much!
I love my garage floor! The crew did a wonderful job. Very hard working men! I will be hiring you guys again soon! Thanks for the beautiful floor! I am excited to show everybody. I recommend this place to any and everybody that needs this kind of work done !
Country Rose C.
04:44 05 Mar 21
Great guys with top notch service! The garage floor coating was beautifully done. They were prompt and the price was reasonable. Thanks
Everyone I dealt with was so kind & courteous. Pretty great communication & even did some other things I needed for no extra. I already recommended them to others. You can't go wrong with them! Finished product is unbelievable!!
Metallic epoxy floors! Need I say more?! My husband and I had metallic epoxy installed in our garage because we've heard such good things about the floor's beauty and long lifespan, which was extremely important to us. If you want a life-long floor, this is what you need.
This company was professional and courteous and did a beautiful job on my garage floor. They showed up on time and did the whole job in one day. I would highly recommend them for anyone interested in this service.
Chase the G.
08:52 15 Dec 21
We contacted Top Epoxy Flooring about an estimate for our 2-car garage and they provided a professional detailed estimate along with a timeframe on when the work could be completed. They are one of the most professional home improvement businesses I have encountered. They arrived when they said they would, and everything went according to plan.
LeBaron B.
05:14 17 Jan 22
Service was outstanding! They completely transformed our garage. We didn't know that a new Epoxy coat on the old floor will make such a difference. Thank you Emil !
SapphireDities W.
05:24 27 Dec 21
Emil did a great job! He responded immediately to my request for a bid, arrived two days later, and did a wonderful job with our floors. The depth of his experience was reflected in the choices he offered during the process. Thank you for a wonderful outcome.
Charlie L.
04:32 30 Nov 21
Great communication setting up and good job. Wish they had explained better what to do and not do for the curing process, and I had to spend some time cleaning up some messes they left (some sanding of floor and scraping off excess on pavers). Overall, happy with they quality of work
I moved into a new house, I work in the garage a lot so wanted the new garage to have epoxy garage floor. I love how it looks and the fact that is easy to maintain.I picked the 1/8" Light Grey, Looks great! The team of Top Epoxy Flooring were very nice and worked very clean.
Loraine M.
22:09 19 Mar 19
Epoxy flooring did a great job on our garage floor. They were professional and delivered everything that was promised. We couldn t be happier with our epoxy coated garage floor. It makes the garage seem brand new!
The crew were amazing that came out! They do a wonderful job! Fast and efficient and the flooring turned out better than imagined!! Would highly recommend them to anyone looking to redo their garage floor.
Jessica L.
17:46 23 Apr 21
They were very professional and friendly. They took their time to make certain nothing was damaged and they cleaned up very well when thr job was completed. I would hire them again if I need other work done.
Bradley N.
05:20 11 Apr 21
They did a fantastic job. They were very competitively priced and quickly finished the project. I would highly recommend them. Very professional with timely estimate and service. The quality of the product and workmanship are both terrific!
Danielle M.
03:43 16 Mar 21
Neat job. These guys are so professional, the epoxy cover flooring looks great. I'll recommend
They did an amazing job making our old, dirty, worn garage floor look new and beautiful again! They worked quickly, had excellent communication and did an outstanding job. We are very glad we had the work done and highly recommend this company! Thanks guys!
Voidmoney K.
03:31 27 Oct 21
Top Epoxy Flooring was easy to work with, started and completed the job when they told us they would, and quickly responded to all texts and calls. I had an issue with where the new floor met the old floor and Emil had someone to our house within the hour to look at and then fix the issue. Would definitely use again!
Emil quickly contacted me to schedule an appointment for estimate. He showed up as scheduled and we discussed the project. A written estimate soon followed. Upon my acceptance, the work was scheduled for a few days later. His crew arrived exactly on time and Emil was present during the entire job. The team did a great job and left the area clean with no evidence that anyone had been there. Great job!
Emil and his crew are fantastic. They're experienced, do a thorough job, take pride in it and patient. They take their time and are meticulous. And they're priced right. It is rare that you can refer someone without any reservations. If you need flooring done (epoxy or poly), you can stop your search and just go with Top Epoxy Flooring !!
brooklyne S.
00:21 15 Jan 22
I can tell they are pros, they grinned the concrete and didn't acid the floor, worked clean and fast. they did amazing epoxy floor here.
Jackeline B.
21:31 02 Apr 19
Thank You for working with me and getting wood floors down in every room. I love my floors and am very happy with the quality!! I know it's important to you for your customers to be very satisfied with you and your work!!! It showed in every conversation and dealing I experienced. Thank you Emil for my beautiful floors!!
They are very skilled at what they do. We chose to have the decorative concrete done on our porch and it looks amazing. Very efficient and quick. Impressive!
Tim just completed coating my garage. It was easy and fast to set up a date for the work and the floor came out just beautiful. A plus: Tim and his team were very professional and punctual. My original garage floor was a mess with all sorts of large cracks and holes. His team did an excellent job at patching and figuring out a few tricky parts in order to prepare the floor. They took their time to get everything perfect. I really appreciate their hard work and look forward to a great floor for many years.
Chryste W.
04:49 24 Nov 21
They went above and beyond. My home is old. My slab was not level and I had many cracks. The team was so professional and hard working. My floors are level and beautiful. They explained my options, they listened to what I wanted. To see the rocks and beauty of the concrete. Excellent job. Thank you!
darnell Y.
08:33 04 Mar 21
Emil the owner of the company came out to the job site himself to check out the workWas a real pleasure working with themOur garage epoxy floor came out amazing!
The entire process was done so quickly and dried so fast. Cars back in garage same day! My garage floor looks great! Completed it in one day. Very impressed.
the team did my garage floor. Great communication, on time and very nice results. I don't think I realized how damp my garage was until that floor was redone. My car is definitely not nice enough for this floor!
We had some problem floors that turned out great. Very professional and a pleasure to work with.
Jacquelyn W.
20:25 08 Feb 20
The floor turned out Amazing. Quality work. The owner is honest and friendly. I would highly recommend this company to anyone looking to do this kind of Flooring!!
Thumbs up guys. Excellent work!!! The concrete polishing was nicely done.
Punctual, responsive, professional. Worked hard and there was no mess or dust. Leveled my garage floor so that my door would come down flush. Anyone needing this kind of work I would definitely recommend this company!
Did a great job on my garage floor, It needed to be updated and so i contacted Top Epoxy Flooring, Emil came to take measurements and give me an accurate estimate to do the work. Im very happy i chose them for this job because the result was outstanding. Very Professional
Outstanding work! We just got it completed today. Mr. Emil provided exemplary professional service, quality and value, and the cost was extremely reasonable. The floor looks fabulous and exceeds our expectations. We give them a rating of 5+++!
Rebecca B.
05:35 11 Oct 21
Owner visited my residence and then provided a written quote. I was concerned about the excess oil stains on the cement. They were able to grind the stains before installing the epoxy coatings; garage floor looks good. Workers arrived as promised and finished the job on time. They were friendly and answered my question about their work. This company provides a two year warranty which was an important factor for me.
Charles P.
03:32 18 Oct 21
It was great doing business with them. We recently had stamped concrete done in our living room, it was fantastic. They carefully cleaned up after each day and did an impressive work. Thumbs up, guys!
Top Epoxy did a great job, my garage floor looks amazing, definitely recommended.
Brian mentioned you guys to me when I told him we needed commercial epoxy flooring for our ware house. He had only good things to say about how great the metallic epoxy you fixed in his house looks great. You did not disappoint as you came through for me too. Thank you. Your work is fantastic.
Carrington A.
14:26 19 Aug 19
They were extremely knowledgeable when it came to finishing my garage floors. They completed the work in a timely fashion and I couldn't be happier with the completed look. Highly recommend! Couldn't ask for more.
desiree R.
01:28 05 Mar 21
My experience with Emil has been second to none! Over the multiple projects we have worked on together the product has always turned out immaculate. The attention to detail, work ethic, and professionalism is always above par!🙂
Melissa H.
04:55 21 Jan 22
Top Epoxy applied an epoxy coat to our garage floor. The results match the sample they showed us exactly, and it looks wonderful. We are very pleased. They went above and beyond for the cleanup as it was a windy day and the little flakes that they use went all over the place. Our yard was cleaner than when they got here! Very nice, professional gentlemen. Highly recommend them and their service.
An exceptional job! We got a fair estimate and the work was done in a professional and timely manner. They did a beautiful job!
Looked for a company who can do professional epoxy in my store. I have here heavy traffic and we are moving boxes from place to place so needed something pretty but couldn't compromise on quality. I think those guys did the job, we few months after and the floor looks like new, easy to clean and looks stunning.
Epoxy-It is phenomenal! The owner catered to all of my requests and needs with out batting an eye. I felt so taken care of and now the garage is my favorite part of the house. We can't wait to work with you again, thank you!
We had them do our garage floor. They were able to start the work in less than two weeks and finished in two days. The crew was prompt and efficient. The product appears to be of high quality. The price was right and the work is excellent. We love our new garage floor. It is beautiful and we highly recommend them.
Emma "Heather" W.
13:19 14 Dec 21
Wonderful service all across the board. Emil was amazing. Very warm and took to heart this small project of mine. A+ SERVICE!
Top Epoxy Flooring took on my difficult job of replacing a tile kitchen floor with solid ash and matching it to an existing ash floor. Excellent work and a beautiful floor when finished.
Cleaned up afterwards. Did no damage to my new paint work and or white cupboards. Came on time, gave good instructions on when we could move items back in. Pleasant to work with. Knowledgeable. A pleasure to do business with. I just love my new garage floor.
These guys are fantastic, they came out the same day and gave an estimate, and were very professional. once we landed on a price the crew came out and did a fantastic job. No corners were cut and they were done on time.
Top Epoxy have a one-day system, so it is a quick process, the installation done perfectly, the guys were very nice. Overall, I'm satisfy!
Great job done! My garage floor looks brand new. The staffs are friendly, easy to work with and very polite. The quote was reasonable. I'm happy they went beyond my expectation.
Tech did a great job with epoxy flooring in our garage and outdoor patio. He was very professional and responsive in his communication and promptly completed the job. I plan to use his services for other house projects in the future. I recommend him for house projects.
Crew did a great job on my garage floor. They have an awesome product that provides a beautiful finish. A truly professional high quality job from beginning to end. Highly recommend
Tiffany P.
23:27 24 Oct 21
Great job done by top epoxy flooring installing our new garage floor
Meticulous, reliable, on-time and thorough, cared about the quality of work. Moved their schedule to make a time constraint work for us. Would use them again. Highly recommend!
My experience with Emil has been second to none! Over the multiple projects we have worked on together the product has always turned out immaculate. The attention to detail, work ethic, and professionalism is always above par!
Aundrea M.
01:58 22 Jan 22
my garage floor looks so beautiful thanks to Top Epoxy team! they turned my garage floor into such a nice view than it was before! thank you very much for all the hard work you guys did!
Very professional team, the new look of our epoxy floor looks great, highly recommended.
Emil and his team work hard and efficiently. They are neat, clean and have a tremendous level of attention to detail. Those traits ensure that this product has been applied properly and looks its absolute best on your floor.
Michaela M.
03:30 01 Oct 21
I have dealt with many contractors and I have never worked with one who is as timely and attentive, detail oriented, and their work is phenomenal. I understood the contract, they delivered what they promised, and I would recommend them to anyone!
Khaleefa H.
14:11 04 Mar 21
As the old sentence said, satisfaction guaranteed!
If you are in need of epoxy work at your home and you have the opportunity to hire Emil from Top Epoxy Flooring, do not hesitate to hire him! I promise that you will be so happy that you did.
saber huntingtondfkpólldlu E.
04:30 09 Jan 22
They came when they said they would, hard workers and did a beautiful job. Very honest and explained what would be done in a way I could understand without talking down to me.
Top Epoxy Flooring team are a pleasure to work with. Very responsive, high quality work. We had a tight timeline due to move date and holiday season. They really came through for us, and our floors look beautiful!! Couldn't be happier.
Amazing work. Super professional and polite. I loved the final result. He made the floor look like the ocean, what a talent.
mom with C.
04:04 22 Jan 22
I cannot say enough good things about this company. The owner was very professional and willing to work with me. His crew showed up at the exact time he said they would and worked two days without any issues. The floor looks great and I am very happy with the results. Thank you for giving me that old fashion service (so many businesses have forgotten about) and for giving me exactly what I asked for!
It was easy to communicate with the company, and we received great work! The guys arrived on time, getting an estimate was quick and easy. The job done in 1 day and the floor looks very nice.
Marchelle M.
17:55 21 Mar 19
The price was very okay, compared to others in the same business we contacted. The service is top notch!!! My kitchen floor looks amazing. I highly recommend.
Kristine D.
16:33 26 Aug 19
World-class professionalism. Performed exactly as they said they would. Our new garage floor is perfect - and guaranteed for life. I couldn't recommend this place more.
Top Epoxy Flooring did a great job on my epoxy garage floor. The technician carefully explained the process and the timing, help make suggestions on coloring and showed up punctually. Everything worked exactly as he explained. It was a great experience and I would HIGHLY recommend the company. Five star service!!!
Pradeep S.
05:09 30 Nov 21
They did an epoxy floor in my backyard with 'confetti" and glitter. It's the hands-down most beautiful floor anyone has ever seen! Emil was beyond patient with me as I asked so many questions during the 'courting' period of about 3 months before officially hiring them. One concern was that the coating was 'green' (no cancer causing agents) so as not to hurt my dog who spends a lot of time on the patio (as well as myself). They have a green top coat which he supplied the manufacturer name on the invoice to verify same. I did my reserach on pricing and they came in slightly below the average cost. So GLAD I hired them! They were super professional and did an OUTSTANDING JOB !
Top Epoxy Flooring did an amazing job providing my garage with the perfect floor finish it deserves. Sharon was professional and helped us understand the process from start to finish. I would definitely recommended them for all future epoxy floor projects!
Professionally installed garage floor by Top Epoxy team, highly recommended.
Did better than expected and did additional work- I am very happy with the work. Reasonably priced. Responded right away. Came out same day for quote and started that day. Was able to get completed in one day.Will recommend to others !!
once you ask a question or for a quote, Emil is quick to answer. he does not leave you hanging. his team is phenomenal and extremely hard working. above punctual because the two days it took to do the job, they were there at my place before the expected time ready to go. the work done is amazing... i really thought there was no way to revive my garage floors but i was in complete shock when i saw how beautiful my new floors were. Thank you very much again!!
Jennifer R.
19:02 05 Dec 21
Owner was very pleasant to work with on the estimate and planning. His team did a great job on my garage floor. Arrived on time and they were friendly, professional, and hard working. They were very patient waiting for the product to cure. It was a huge help that they brought a trailer to store the contents of my garage while they worked. My garage is clean and beautiful now. Time will tell if it can withstand the salt and hot tires!
The guys did a great job communicating the project from start to finish and what to expect as in the drying process, smell etc. I'm very happy with the work they provided and the end results were beyond my expectation. I would highly recommend this company for their services!
Excellent product and the installation process was quick. Customer service is fantastic. We were informed every step through the process what to expect! They know what they are doing. They execute the project to the highest standards!
Lilleth H.
18:50 13 Mar 21
They completed 2 garage floors for us, both beautifully done. They were diligent and courteous workers. We couldn't be more pleased! Looking to get your floors done this is the go to place! Thank you!
Backends B.
01:47 23 Apr 21