Top Epoxy Garage Floos in Los Angeles CA
Garage Epoxy FLooring
Industrial strength with lifetime warranty
(818) 945-0915
Contact us
Get a New Garage Floor in Just One Day!
Our garage epoxy floors last forever
When you give your garage's concrete floor a new coating, you are choosing an affordable and attractive option for improving the appearance of the floor. Say goodbye to that boring grey color on the floor. The floor coating products which we have available are formulated for heavy-duty impact and usage. Perfect for any commercial or residential garage!
These are unique floor coating systems that are unmatched anywhere. They will enhance the overall aesthetics of your garage floor and make it more resistant to debris, stains, and tire marks. All those tiny imperfections which are common with garage floors will no longer be seen after you apply our special floor coating.
Advantages of Choosing Our

Garage Floor

epoxy Coatings
let's review the 3 main advantages of choosing our innovative and state-of-the-art garage floor coatings.
Durability
It doesn't matter which color, style or texture you choose because our garage floor coatings are all highly durable. They are resistant to every possible issue you could have in a garage, such as vehicle stains, chemical spills, hot temperatures, sun damage, and abrasions.
Safety
When you have us install our epoxy and Polyaspartic coating onto your garage floor, its optional textured finish will reduce the chances of someone slipping and falling down. Ask us for more details about that.
Many Options
You'll have several finishes to choose from, such as 100% solid epoxy with a custom made color options, marbleized metallic epoxy, quartz coating, and the most popular the vinyl flake finishes epoxy flooring. 
Get a New Garage Floor in Just One Day!
High-quality products and services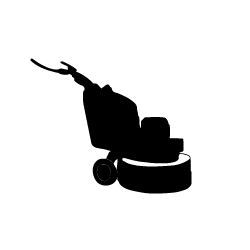 Grinding
Diamond grinding preparation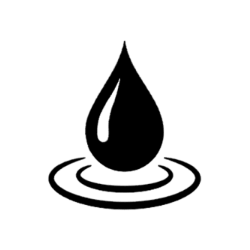 MVB Basecoats
100% solid Vapor barrier epoxy basecoats/primers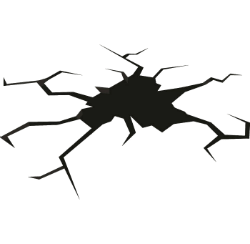 Crack Repair
Cracks, divots repair and joints filling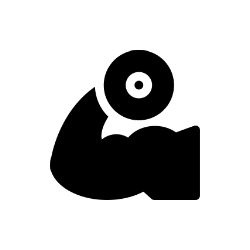 4X Stronger
Polyaspartic and Urethane topcoats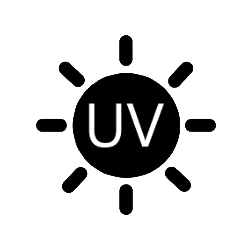 UV Stable
UV stable and abrasion resistance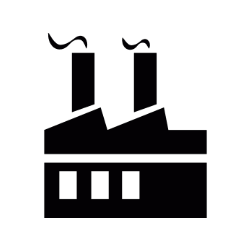 Industrial Grade
Industrial grade epoxy/Polyaspartic products
Garage floor needs and demands
Garage floors must be resilient, sturdy, and stable. After all, the garage floor must endure heavyweight, constant walking and movement, extremely hot temperatures, chemical spills, and more. No other floor in your home is treated as rough as the garage floor. That is why your garage floor requires the very best epoxy floor coating that money can buy.
Top Epoxy Flooring guarantees the quality and resiliency of our epoxy garage floor coatings. They can withstand vehicles, hardware, walking, running, jumping, hardware tools, and any other kind of impact you could possibly place on your garage flooring.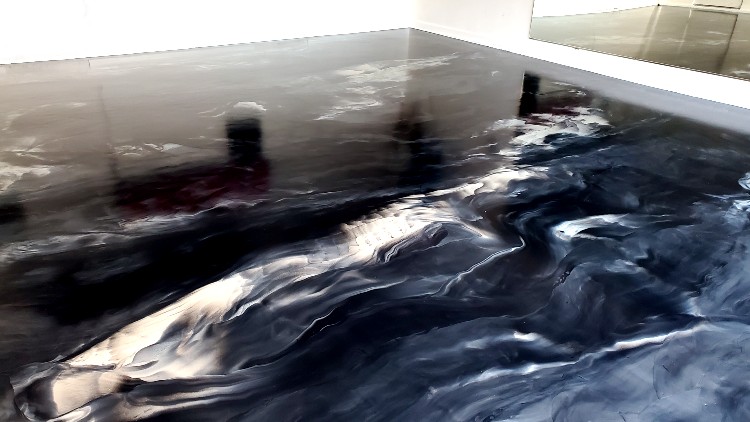 One day garage floor coating
Garage floors must be resilient, sturdy, and stable. After all, the garage floor must endure heavyweight, constant walking and movement, extremely hot temperatures, chemical spills, and more. No other floor in your home is treated as rough as the garage floor. That is why your garage floor requires the very best epoxy floor coating that money can buy.
Top Epoxy Flooring guarantees the quality and resiliency of our epoxy garage floor coatings. They can withstand vehicles, hardware, walking, running, jumping, hardware tools, and any other kind of impact you could possibly place on your garage flooring.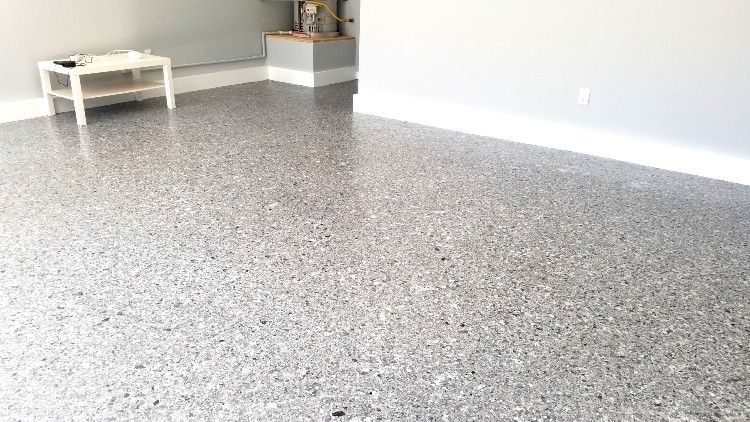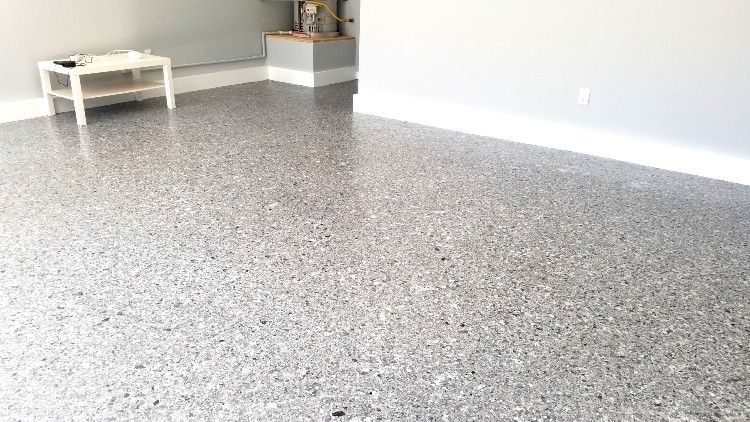 One day garage floor coating!
Garage floors must be resilient, sturdy, and stable. After all, the garage floor must endure heavyweight, constant walking and movement, extremely hot temperatures, chemical spills, and more. No other floor in your home is treated as rough as the garage floor. That is why your garage floor requires the very best epoxy floor coating that money can buy.
Top Epoxy Flooring guarantees the quality and resiliency of our epoxy garage floor coatings. They can withstand vehicles, hardware, walking, running, jumping, hardware tools, and any other kind of impact you could possibly place on your garage flooring.
Industrial strength floor coatings – highly advanced!
Garage floors must be resilient, sturdy, and stable. After all, the garage floor must endure heavyweight, constant walking and movement, extremely hot temperatures, chemical spills, and more. No other floor in your home is treated as rough as the garage floor. That is why your garage floor requires the very best epoxy floor coating that money can buy.
Top Epoxy Flooring guarantees the quality and resiliency of our epoxy garage floor coatings. They can withstand vehicles, hardware, walking, running, jumping, hardware tools, and any other kind of impact you could possibly place on your garage flooring.
Get Your Free Quote Today!
There is no obligation to contact us and ask for an estimate on our garage floor coating services. We have the power to turn your garage floor into a highly resistant and safe surface for an affordable price.
Contact us right away and let us get started transforming your garage flooring today!
FREE onsite Estimate

5 stars rated company
Get it done right the first time…
An exceptional job! We got a fair estimate and the work was done in a professional and timely manner. They did a beautiful job!
They are very skilled at what they do. We chose to have the decorative concrete done on our porch and it looks amazing. Very efficient and quick. Impressive!
Top Epoxy have a one-day system, so it is a quick process, the installation done perfectly, the guys were very nice. Overall, I'm satisfy!
Top Epoxy Flooring did an amazing job providing my garage with the perfect floor finish it deserves. Sharon was professional and helped us understand the process from start to finish. I would definitely recommended them for all future epoxy floor projects!
Top Epoxy Flooring took on my difficult job of replacing a tile kitchen floor with solid ash and matching it to an existing ash floor. Excellent work and a beautiful floor when finished.
Best experience ever! We had some damaged reclaimed wood and they turned it into beautiful flooring. It was a quick turnaround, cost was exactly as quoted, Emil's response time was so quick!
As the old sentence said, satisfaction guaranteed!
Outstanding work! We just got it completed today. Mr. Emil provided exemplary professional service, quality and value, and the cost was extremely reasonable. The floor looks fabulous and exceeds our expectations. We give them a rating of 5+++!
Rebecca B.
05:35 11 Oct 21
One of the most adorable moments I have experienced as a parent is a when my toddler crawled around the house after we had our epoxy floor done and suddenly he saw his expression in the floor. He looked so cute and confused at the same time. That was a million-dollar face expression! Thank you for being a part of that.
Eleanor M.
10:35 20 Mar 20
arrived on time, explained every step of the process, kept my garage and surrounding area clean during entire process. would highly recommend them for your epoxy flooring needs.
Brian mentioned you guys to me when I told him we needed commercial epoxy flooring for our ware house. He had only good things to say about how great the metallic epoxy you fixed in his house looks great. You did not disappoint as you came through for me too. Thank you. Your work is fantastic.
Carrington A.
14:26 19 Aug 19
What a makeover my garage has gone through. Thanks for top epoxy Flooring I now can use my garage and utilize all the space it offers me. These guys transformed my garage from the old park your car old standard to the new everything organized in top shape modern style. I don't even know if I can call a garage no more, it's more like my hobby area. Anyhow great work by a professional service.
They went above and beyond. My home is old. My slab was not level and I had many cracks. The team was so professional and hard working. My floors are level and beautiful. They explained my options, they listened to what I wanted. To see the rocks and beauty of the concrete. Excellent job. Thank you!
darnell Y.
08:33 04 Mar 21
Tech from Top Epoxy Flooring came to our home the same day for a quote and was able to start working on our garage floors within a few days. Work was done in a timely manner with no issues. The workers were friendly and professional.Our garage floors look great. I highly recommend This company and will be referring them to friends and family.
Melinda P.
20:08 12 Mar 20
Great job done! My garage floor looks brand new. The staffs are friendly, easy to work with and very polite. The quote was reasonable. I'm happy they went beyond my expectation.
Neat job. These guys are so professional, the epoxy cover flooring looks great. I'll recommend
I hired this contractor immediately. Showed up early for our appointment. Gave great advice and also gave us a great price quote. Was also willing to take on extra work at apartment and has made follow up visits. Very professional and HIGHLY recommended!
Epoxy-It is phenomenal! The owner catered to all of my requests and needs with out batting an eye. I felt so taken care of and now the garage is my favorite part of the house. We can't wait to work with you again, thank you!
The crew were amazing that came out! They do a wonderful job! Fast and efficient and the flooring turned out better than imagined!! Would highly recommend them to anyone looking to redo their garage floor.
Jessica L.
17:46 23 Apr 21
Top Epoxy Flooring team are a pleasure to work with. Very responsive, high quality work. We had a tight timeline due to move date and holiday season. They really came through for us, and our floors look beautiful!! Couldn't be happier.
Just had my garage epoxy done by Top Epoxy Flooring.1. They explained the procedure before they started.2. They helped me clear my garage.3.They're professional.3. The technicians texted me when they were on their way so I knew exactly when they would be here.4. Turned out beautiful.Highly recommend!!!
Stephanie J.
20:20 13 Mar 20
Wonderful service all across the board. Emil was amazing. Very warm and took to heart this small project of mine. A+ SERVICE!
I moved into a new house, I work in the garage a lot so wanted the new garage to have epoxy garage floor. I love how it looks and the fact that is easy to maintain.I picked the 1/8" Light Grey, Looks great! The team of Top Epoxy Flooring were very nice and worked very clean.
Loraine M.
22:09 19 Mar 19
They were extremely knowledgeable when it came to finishing my garage floors. They completed the work in a timely fashion and I couldn't be happier with the completed look. Highly recommend! Couldn't ask for more.
desiree R.
01:28 05 Mar 21
I'm very happy with the outcome of my garage. It looks absolutely perfect. The whole process was very simple. This company truly produces high quality Epoxy flooring. They also completed the project on schedule. All of my questions were answered promptly. I highly recommend using Top Epoxy Flooring👍
Top Epoxy Flooring was easy to work with, started and completed the job when they told us they would, and quickly responded to all texts and calls. I had an issue with where the new floor met the old floor and Emil had someone to our house within the hour to look at and then fix the issue. Would definitely use again!
They came when they said they would, hard workers and did a beautiful job. Very honest and explained what would be done in a way I could understand without talking down to me.
They did an epoxy floor in my backyard with 'confetti" and glitter. It's the hands-down most beautiful floor anyone has ever seen! Emil was beyond patient with me as I asked so many questions during the 'courting' period of about 3 months before officially hiring them. One concern was that the coating was 'green' (no cancer causing agents) so as not to hurt my dog who spends a lot of time on the patio (as well as myself). They have a green top coat which he supplied the manufacturer name on the invoice to verify same. I did my reserach on pricing and they came in slightly below the average cost. So GLAD I hired them! They were super professional and did an OUTSTANDING JOB !
Very smooth transaction. Joe came out looked over the job, provided feedback on some cost saving suggestions, submitted the required materials to the supplier and made a follow up apt to install once everything was ready.The guys showed up on time, did the work and it looks great.
We'll definitely use them again. We booked an arrangement where he came over and estimated our floors. He hit us up that day with a gauge. The gauge was reasonable and sensible. The covering we chose was a dazzling medium darker. The ideal shading for our home and exactly what we needed. It is delightful.
It was easy to communicate with the company, and we received great work! The guys arrived on time, getting an estimate was quick and easy. The job done in 1 day and the floor looks very nice.
Marchelle M.
17:55 21 Mar 19
Thumbs up guys. Excellent work!!! The concrete polishing was nicely done.
I recently moved into an older home and needed some serious remodeling done, so I called, scheduled an appointment and spoke to a professional epoxy installer. They quickly got to it and I had a new floor in my kitchen in a blink of an eye.
They completed 2 garage floors for us, both beautifully done. They were diligent and courteous workers. We couldn't be more pleased! Looking to get your floors done this is the go to place! Thank you!
Backends B.
01:47 23 Apr 21
Excellent experience with Top Epoxy Flooring. My new floors are beautiful and the crew took great care attention to every detail. They left nothing out. I would use them again and highly recommend. A good price too!
Veronica P.
14:10 05 Feb 20
It was great doing business with them. We recently had stamped concrete done in our living room, it was fantastic. They carefully cleaned up after each day and did an impressive work. Thumbs up, guys!
Professionally installed garage floor by Top Epoxy team, highly recommended.
Cleaned up afterwards. Did no damage to my new paint work and or white cupboards. Came on time, gave good instructions on when we could move items back in. Pleasant to work with. Knowledgeable. A pleasure to do business with. I just love my new garage floor.
Excellent product and the installation process was quick. Customer service is fantastic. We were informed every step through the process what to expect! They know what they are doing. They execute the project to the highest standards!
Lilleth H.
18:50 13 Mar 21
They are extremely professional and great product! Very easy to work with in all aspects! They will always be the first call I make for any future exterior home improvements!
We moved from an apartment that had all carpet to a home that had concrete floors all over the house, including the bedrooms, so it was a big adjustment. We had epoxy installed on the surface of the concrete with a bit of color and design to make the floors look like fancy concrete and the epoxy did just that!
The entire process was done so quickly and dried so fast. Cars back in garage same day! My garage floor looks great! Completed it in one day. Very impressed.
Excellent Service and Quality! The guy really knows what he is doing and loves his craft. He takes pride in his work. He and his co-worker had a great rhythm which is required when working with fast-setting epoxy and materials! He gave me a great deal; but more importantly described the process in detail and stayed true to his word
They did everything they said they would. You can't ask for any more than that. My garage floor looks just like l had expected. Very professional outfit. You won't be disappointed in the least by hiring them!!
Journey B.
03:49 06 Oct 21
They were very professional and friendly. They took their time to make certain nothing was damaged and they cleaned up very well when thr job was completed. I would hire them again if I need other work done.
Bradley N.
05:20 11 Apr 21
Thank You for working with me and getting wood floors down in every room. I love my floors and am very happy with the quality!! I know it's important to you for your customers to be very satisfied with you and your work!!! It showed in every conversation and dealing I experienced. Thank you Emil for my beautiful floors!!
I did not think that anything could match our wooden floors. But epoxy floors truly are amazing! Quality work. I can't wait to have these guys install epoxy floor in our vacation house. Highly recommended!
Great communication setting up and good job. Wish they had explained better what to do and not do for the curing process, and I had to spend some time cleaning up some messes they left (some sanding of floor and scraping off excess on pavers). Overall, happy with they quality of work
Emil the owner of the company came out to the job site himself to check out the workWas a real pleasure working with themOur garage epoxy floor came out amazing!
They were able to make an appointment to install with me very quickly and did great work.
Emil and his crew of gentlemen were a pleasure to work with. They were all respectful of my time and home. Emil talked with me and advised on a better outcome, he communicated exactly what we agreed on to the fellas that completed the job. They taped the room off, cleaned up after the job and discarded all the waste themselves. They were very professional and kind. The floor is beautiful and they did exactly what they said they would do and more. I would have them back to do any additional flooring needs in the future. Thank you Emil!!
These guys did an excellent job. Indeed a solid flooring,our living room floor is shiny. They're so knowledgeable about the finishing. We're satisfied with the service. Thanks
Alexander T.
16:31 30 Jul 19
The floor turned out Amazing. Quality work. The owner is honest and friendly. I would highly recommend this company to anyone looking to do this kind of Flooring!!
Owner was very pleasant to work with on the estimate and planning. His team did a great job on my garage floor. Arrived on time and they were friendly, professional, and hard working. They were very patient waiting for the product to cure. It was a huge help that they brought a trailer to store the contents of my garage while they worked. My garage is clean and beautiful now. Time will tell if it can withstand the salt and hot tires!
The guys did a great job communicating the project from start to finish and what to expect as in the drying process, smell etc. I'm very happy with the work they provided and the end results were beyond my expectation. I would highly recommend this company for their services!
Punctual, responsive, professional. Worked hard and there was no mess or dust. Leveled my garage floor so that my door would come down flush. Anyone needing this kind of work I would definitely recommend this company!
They did a fantastic job. They were very competitively priced and quickly finished the project. I would highly recommend them. Very professional with timely estimate and service. The quality of the product and workmanship are both terrific!
Danielle M.
03:43 16 Mar 21
Emil and his team work hard and efficiently. They are neat, clean and have a tremendous level of attention to detail. Those traits ensure that this product has been applied properly and looks its absolute best on your floor.
Michaela M.
03:30 01 Oct 21
Crew did a great job on my garage floor. They have an awesome product that provides a beautiful finish. A truly professional high quality job from beginning to end. Highly recommend
Tiffany P.
23:27 24 Oct 21
Looked for a company who can do professional epoxy in my store. I have here heavy traffic and we are moving boxes from place to place so needed something pretty but couldn't compromise on quality. I think those guys did the job, we few months after and the floor looks like new, easy to clean and looks stunning.
Metallic epoxy floors! Need I say more?! My husband and I had metallic epoxy installed in our garage because we've heard such good things about the floor's beauty and long lifespan, which was extremely important to us. If you want a life-long floor, this is what you need.
Our business was under construction and we needed a floor that would hold up against constant use. A friend recommended we look into epoxy floors and I am so glad we found a professional to help us with this project because it was the best decision we've ever made!
The experience I had with Top Epoxy Flooring was perfect. Emil was always on time, the work was done well and they finished quickly. I would definitely work with Emil again for future flooring needs.
I called for a quote and technician came in same day and was able to get me a quote and a date to schedule for my garage floors to get done. Work was done on time and workers were professional. Had no problems and my garage floors look great! I highly recommend Top Epoxy Flooring for all your Epoxy needs.
Epoxy flooring did a great job on our garage floor. They were professional and delivered everything that was promised. We couldn t be happier with our epoxy coated garage floor. It makes the garage seem brand new!
Excellent work! They matched the existing floors to a new area when we remodeled. Upon finding some mold under the subfloor they also were willing to wait, advise, and take care of that problem. I'm looking forward to our next remodeling project and installing new wood floors with Emil and his team.
Rosemary D.
15:32 06 Feb 20
Did a great job on my garage floor, It needed to be updated and so i contacted Top Epoxy Flooring, Emil came to take measurements and give me an accurate estimate to do the work. Im very happy i chose them for this job because the result was outstanding. Very Professional
When you meet good people they deserve to be recommended! I had a great experience with the company and I will tell to everyone, if you need this type of services, use this company with no worries!
Krishna H.
23:48 11 Apr 19
We have a wood floor that was severely damaged by dog urine. Tech came in and fixed it up nicely. The floor looked better than ever.
Very professional team, the new look of our epoxy floor looks great, highly recommended.
Top Epoxy applied an epoxy coat to our garage floor. The results match the sample they showed us exactly, and it looks wonderful. We are very pleased. They went above and beyond for the cleanup as it was a windy day and the little flakes that they use went all over the place. Our yard was cleaner than when they got here! Very nice, professional gentlemen. Highly recommend them and their service.
Great experience with Top Epoxy Flooring. Joe, who measured my space was on time and provided a quote on the spot. We were able to schedule the install the same day he measured. The day of the install the installers showed up on time and got right to work finishing the job the same day. They did an excellent job on the installation and I'm very happy with how the floors turned out. These guys are pros. Use them!
Very reasonable prices and a very nice team to work with! They turned a really ugly concrete floor into an amazing work of art! I was not sure how this would look, but how it turned out exceeded my expectations! Once again, thank you and I will definitely recommend them to anyone! Very professional and prompt at getting back to you-and during the work! Again, thank you very much!
We had some problem floors that turned out great. Very professional and a pleasure to work with.
Jacquelyn W.
20:25 08 Feb 20
The price was very okay, compared to others in the same business we contacted. The service is top notch!!! My kitchen floor looks amazing. I highly recommend.
Kristine D.
16:33 26 Aug 19
The actual work performed was an extensive repair of my two-car garage floor, which consisted of a 100 percent solids pigmented epoxy, followed by a hybrid blend coating of decorative chips and top-coated with polyaspartic polyurea. My garage floor is now beautiful and durable and a 180 degree improvement from how it looked before--which was pretty awful. I would definitely recommend them.
Khaleefa H.
14:11 04 Mar 21
Emil and his team were professional, clean, and did a beautiful job sanding and finishing my floors. The final product was exactly what I wanted and they look amazing. I'd recommend them to all my friends.
Great job done by top epoxy flooring installing our new garage floor
Great guys with top notch service! The garage floor coating was beautifully done. They were prompt and the price was reasonable. Thanks
I love my garage floor! The crew did a wonderful job. Very hard working men! I will be hiring you guys again soon! Thanks for the beautiful floor! I am excited to show everybody. I recommend this place to any and everybody that needs this kind of work done !
Country Rose C.
04:44 05 Mar 21
I can tell they are pros, they grinned the concrete and didn't acid the floor, worked clean and fast. they did amazing epoxy floor here.
Jackeline B.
21:31 02 Apr 19
Highest quality work completed in a timely fashion. The skilled technicians at Top Epoxy Flooring really did a great job and respected my home.
Lindsey S.
13:07 04 Jan 20
Everyone I dealt with was so kind & courteous. Pretty great communication & even did some other things I needed for no extra. I already recommended them to others. You can't go wrong with them! Finished product is unbelievable!!
Did better than expected and did additional work- I am very happy with the work. Reasonably priced. Responded right away. Came out same day for quote and started that day. Was able to get completed in one day.Will recommend to others !!
I needed laminate installed in one room before I moved into my home. Despite the short clock (>2 weeks) Top Epoxy Flooring was able to get the job done! The communication was spot on and my floor is beautiful!
Victoria B.
17:01 28 Dec 19
the team did my garage floor. Great communication, on time and very nice results. I don't think I realized how damp my garage was until that floor was redone. My car is definitely not nice enough for this floor!
Owner visited my residence and then provided a written quote. I was concerned about the excess oil stains on the cement. They were able to grind the stains before installing the epoxy coatings; garage floor looks good. Workers arrived as promised and finished the job on time. They were friendly and answered my question about their work. This company provides a two year warranty which was an important factor for me.
Charles P.
03:32 18 Oct 21