Epoxy Flooring in Thousand Oaks CA
Thousand Oaks, CA
 Serving residential, commercial and industrial properties
(888) 999-4319
Scheduling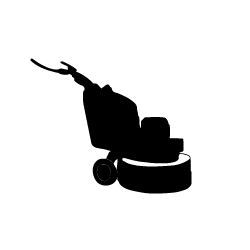 Grinding
Diamond grinding preparation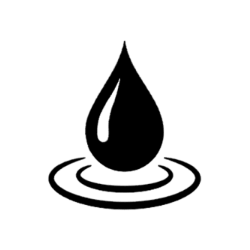 Moisture Barrier
Vapor barrier epoxy-based primer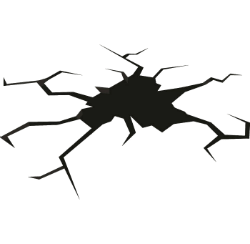 Crack Repair
Cracks, divots repair and joints filling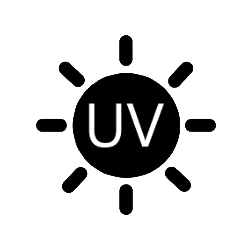 UV Stable
UV stable and abrasion resistance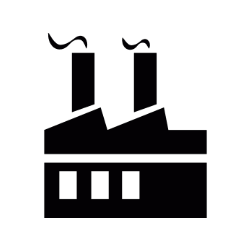 Industrial Grade
Industrial grade epoxy flooring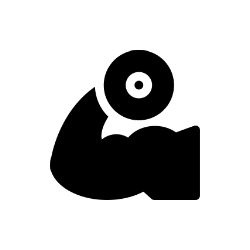 4X Stronger
Polyaspartic and  Urethane topcoats
Proudly Providing Epoxy Flooring Services to Thousand Oaks Homeowners
Top Epoxy Flooring offers concrete polishing and high epoxy flooring in Thousand Oaks, CA, and surrounding areas. We have completed millions of square feet of decorative concrete in California. We also have a long list of happy and satisfied commercial and residential clients, which include some of the top designers, architects, and construction experts in the area.
Our Passion for Excellence Reflected In Each Project
Our professional team is an expert in designing and installing a decorative concrete floor that is perfect for you. We love what we do and welcome the chance to show you why we are the best choice. Our objective is to give our clients the best flooring solutions without spending a lot. We are committed to setting up time-proven flooring and keeping up with the newest trends and products by constant learning about the business.
Stunning and Functional? With Us, it is Possible
As a reliable provider of decorative concrete and epoxy flooring service in Thousand Oaks, CA, we can design a surface with both stunning and functional for any commercial or residential space. Some of the projects we have completed include restaurants, stores, lofts, residential apartments, garages etc. all throughout the Thousand Oaks area.
Why Epoxy Flooring?
Top Epoxy Flooring installs all kinds of epoxy flooring such as conventional industrial epoxies. But, one of the remarkable growth areas of our coating business is the use of metallic epoxies. That is in demand as of the remarkable styles and installation versatility, while giving you low maintenance and durable floor. Epoxy concrete flooring not just adds durability and prolong the lifespan of your floor using preventing damage, but also add color. Epoxy flooring is the best solution for high traffic areas that might see wear and tear.
The Revolution of Epoxy Flooring
Our epoxy flooring is the outcome of design experts and property owners needing low maintenance, durable flooring alternatives to other commercial and residential flooring materials to compete with low costs, but with an enhanced aesthetic appeal. This type of flooring easily creates colors and mottled molding which can't be obtained with any type of flooring or staining procedures. It can be used to go with almost any design or interior. Whether it is a retail store or an apartment, we can make the best epoxy flooring for you.
Why Concrete Polishing in Thousands Oak, CA
We at Top Epoxy Flooring offer concrete polishing that is a cost-effective and eco-friendly flooring option. Polishing helps reveal the natural beauty of your floor and make a high-sheen finish.
Bring Out the Strength in Concrete Floor
A concrete floor deserves better treatment than simply being stepped on. With our decorative concrete, you will appreciate the perks of having concrete as an exposed floor surface. Grey, dirty concrete floors are changed into easy to clean, brilliant, eco-friendly as well as durable concrete floors. In short, we provide you the best-polished concrete floors in Thousands Oak, CA.
Concrete Floors Offer Endless Options
A concrete floor that is polished is considered a remarkable sustainable style of flooring because it utilizes the material already present. Many modern structures are made on a concrete slab; polishing the top layer gets rid of the energy and material consumed by applying a floor covering. It is something to think about when modernizing or building a greener solution. Our customers see concrete as a type of expression. They embrace its exceptionalism and welcome the chance for the creative procedures and the application of this one of a kind material.
Top Epoxy Flooring Is Your Partner in Flooring
Top Epoxy Flooring specializes in concrete polishing and epoxy flooring in Thousand Oaks, CA, and surrounding areas. If you have questions and concerns, please feel free to contact us at (888) 999-4319. We are more than happy to help you!
Why Choose

Us

?
Here are some points to consider: 
Free Estimate
Get instant online estimate using our contact form option, or just ask for an on-site estimate.
Fast Installation
Our professional team can handle most projects to be installed in just one day.
Competitive
We offer direct manufacturer prices while still keeping the best quality coating products and services.
Local Owned
Southen-California based company operated by local business owners.
Lifetime Warranty
Our garage epoxy coating products backed by a manufacturer lifetime warranty.
Available Coating Systems: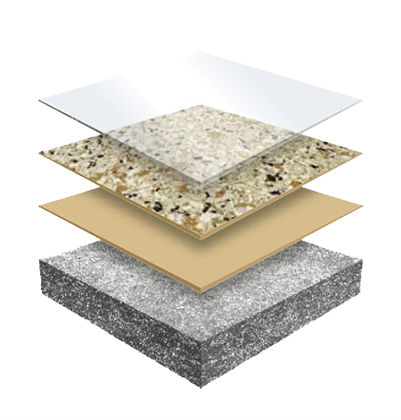 Flakes System
The most common floor system
One day installation process

Granite and terrazzo look

Large color options

Available in four different flake sizes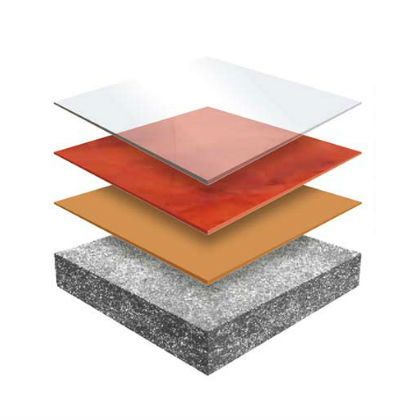 Metallic Epoxy System
Stylish 3D marbleized floor look

Unlimited designs options

A high-build epoxy floor system

2-3 days installation process

Available in matte and high-gloss finish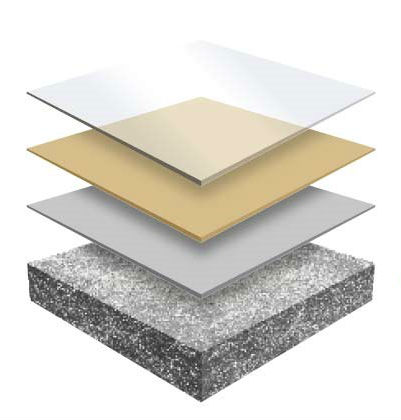 Solid Color System
Smooth and clean look
1-2 days installation process

Custom color-matching

Additional topcoat option

Available in non-slip, matte and high gloss finish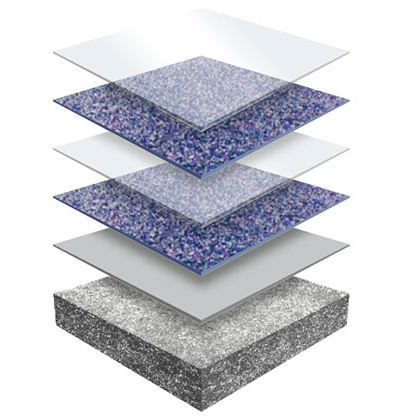 Quartz Coating System
The most durable

 floor system
Good for Indoor and outdoor

UV stability & 

Anti-slip texture

2-3 days installation process

The best chemical and abrasion resistance coating
Get Your

 

Free Quote Today!
There is no obligation to contact us and ask for an estimate on our epoxy floor coating services. We have the power to turn your concrete floor into a highly resistant, decorative and safe surface for an affordable price.
Contact us right away and let us get started transforming your epoxy flooring today!
FREE onsite Estimate

5 stars rated company
Get it done right the first time…